Blintercargo was present at the Bilbao FerroForma Fair.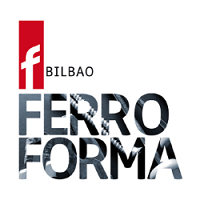 Ferroforma is an international fair of hardware and hardware and industrial supplies. This is the leading fair in Spain and the guiding point of the European and international sector. Here come manufacturers, traders and experts who build the supply chain of hardware items. Products of all kinds and for all types of industry and consumers are presented, such as cooperatives, hardware stores, buyers, warehouses, hardware stores and purchasing departments of large and medium-sized companies. The fair offers the complete range of hardware products, DIY supplies and industrial equipment, such as locks, wrenches, tools, gardening devices or appliances. The Ferroforma fair also provides first-hand information and provides an overview of the situation and developments of the national and international sector. For specialists this event is a great opportunity to learn about the most important topics, innovations and products, but also to do business.
In total the organizers greeted in the 3 days of the fair, 06. June to 08. June 2017, to some 429 exhibitors from 32 countries and 19200 visitors from 71 countries in the Ferroforma in Barakaldo.